Luther Young, Jr. (he/him) is a Ph.D. candidate in sociology at The Ohio State University who studies the intersections of race, gender, sexuality, and religion. In particular, his current research investigates the causes and effects of homophobia in predominantly black churches. In addition to his research, Luther is an ordained minister, youth advocate, and author of children's religious materials. He sits on the board of directors for two international faith-based LGBTQ+ organizations and is involved with various councils, committees, and community organizations dedicated to anti-racism, justice, and equity.
Research Interests
Race, Class and Gender
Sexualities
Social Stratification
Religion
HIV/AIDS and Sexual Health
Qualitative Methods
Vita
M.A. in Sociology, The Ohio State University
M.Div., Vanderbilt University
B.S. in Audio Engineering Technology, Belmont University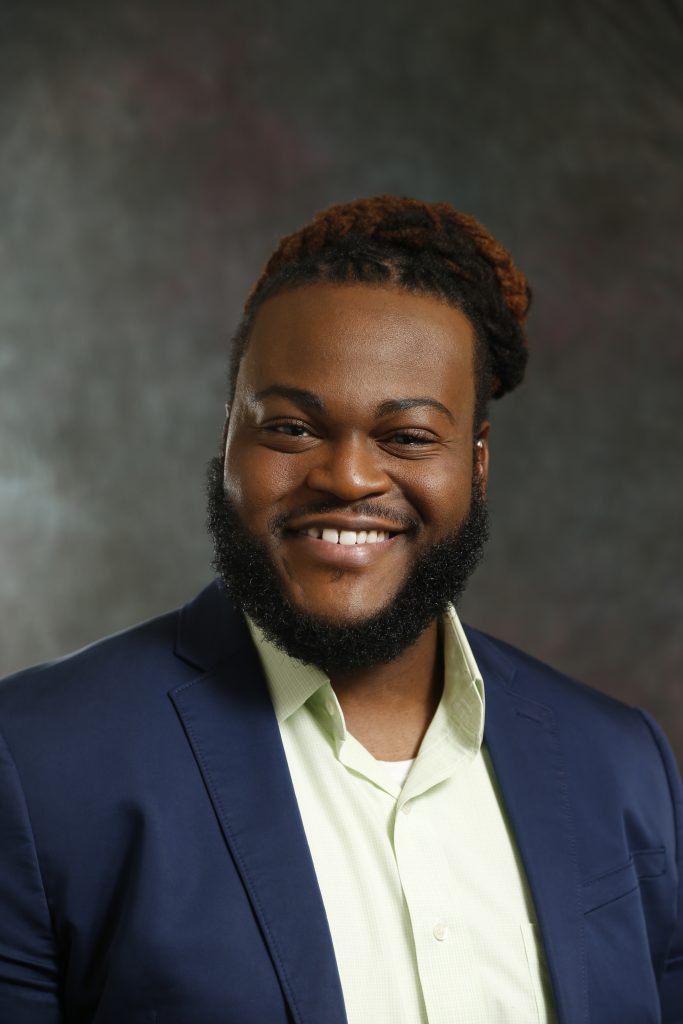 Latest Publication
"Ye Double-Minded": Black Parishioners' Attitudes toward Nonaffirming Church Climates
Abstract: Homophobia in the black community has been largely attributed to the Black Church's conservative views concerning sexual orientation. Prior research demonstrates that black congregations are generally nonaffirming of nonheterosexuality; however, few studies have investigated black congregants' responses to their churches' climates regarding sexuality. Using in-depth interviews, this paper examines the extent to which black Christians are content with their congregations' nonaffirming climates. Findings indicate that although some black parishioners are content with or indifferent to their churches' climates, most respondents advocate for a change in how their congregations address sexual orientation, specifically calling for open conversations about sexuality. Furthermore, an examination of the language respondents used to evaluate congregational climates suggests discussions of sexuality in churches that humanize and encourage empathy for nonheterosexual identities may help facilitate such conversations. These results challenge assumptions of ideological homogeneity within religious organizations and could inform strategies to promote nonheterosexual inclusion in congregations.
TED Talk | White Supremacy: America's Roots
My talk discusses the interconnectedness of various forms of oppression by virtue of their shared foundation in white supremacy. I argue that it takes all of us to talk about race, especially whiteness, and recognize its pervasive effects in order to eliminate the "-isms" from our society.
Also read "To Condemn or Not to Condemn: Perceived Climates Concerning Sexual Orientation in Black Churches"
Abstract: Although the United States is becoming more accepting of lesbian, gay, bisexual, and queer (LGBQ) identities, black people are still more likely than the general population to disapprove of non-heterosexuality. Previous research points to the conservative views of the Black Church as a potential explanation for this disparity, but few studies have considered the diversity of perspectives within the Black Church. Drawing upon in-depth interviews with black Christians, this article examines how black congregants experience their churches' climates concerning sexual orientation. Findings suggest that black congregations tend to foster climates that are not affirming of non-heterosexuality; however, they vary in how they demonstrate non-affirmation. Furthermore, the study finds considerable differences in how congregants perceive and make sense of their perceived church climates concerning non-heterosexuality. These results suggest that the Black Church is not monolithic in its stance concerning sexuality and have implications for efforts to promote LGBQ inclusion within congregations.
The Ohio State University
College of Arts and Sciences | Department of Sociology
204 Townshend Hall, 1885 Neil Avenue Mall, Columbus, OH 43210